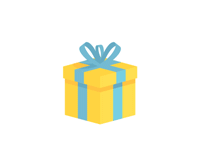 Efun Platform have prepared gifts for you again!
Welfare of October is released,
come to check it right now❤

Let's see what kinds of gift is released
↓↓↓↓↓↓

Release Time
13:00pm, Oct.26th (UTC+8)
5:00am, Oct.26th (UTC-0)
0:00, Oct.26th (UTC-5)

Mysterious Gift Packs


Crystal*250,Adv.Summon Scroll*3,Sweet Dumpling*3


Lv.6 Life Gem*1, SS Eudemon Ascend Stone*50, Advance Stone Bag*50



Exclusive Gift Packs


Crystal*250, Adv.Summon Scroll*2, Gold*100000


Lv.4 Attack Gem*1, S Eudemon Ascend Stone*20



Time-limited Gift Packs


Crystal*250, Adv. Summon Scroll*2, Diamond Ring*5


Lv.5 Life Gem*1, Lv.6 Spirit Pill*30, Shapeshift Advance Stone*60



Free Gift in Points Mall


Elemental Maiden Soulstone*10, Basic Tome*10, Grilled Drumsticks*5


Crystals*200, Adv.Summon Scroll*1, Diamond Ring*3


B.Diamond*100, Advance Stone Bag*20



Platform Elite Gift Pack (October)
★Tips to help you upgrade your Platform Level:
1. The 1st login to the platform official website on your browser every day (PC/Mobile), Growth +2. (Only earn Growth at your first login.)
2. Earn 10 Growth for each 1 USD top-up. (Amount is rounded to the nearest integer.)
ps: Platform top-up refers to top-ups that are made on our platform, excluding in-game purchase through Google Play or App Store.
Share with your game friends to claim at once