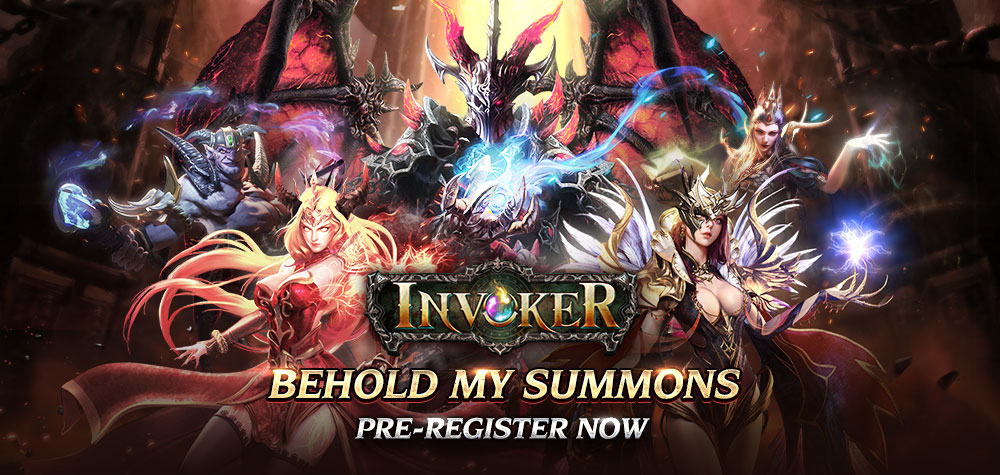 A new fantasy strategic adventure RPG mobile game named INVOKER will be launched on Efun Platform soon! Pre-registration Event NOW Opens! After the official release date, pre-registered players will be rewarded Efun Platform Points and game items, such as Soulstone, Tome and Gold when they login the game. Do not miss this opportunity—pre-register today.
★Pre-Registration Period
From today until the day when the game official launch
★How to Pre-Register
※Note: To protect account safety, please verify your phone number first.
★Pre-Registration Rewards

288 Points

Spirit Emperor Soulstone*10

Advanced Tome*2

Gold*500000

One draw for Efun Lottery Event(Coming soon)
On the land of Tyral, multiple races formed three Factions. Ambitious leaders dominate their people and wage wars against each other, making the land of Tyral a bloodbowl and under chaos. As the future generation of Summoners, you have lost your homeland yet now wields the power to summon everything. Now, you shall perform your magic, let the Heroic Spirits and Leviathans obey your orders and guard the land of Tyral!
●Game Traits
The scramble of Tyral and the mystery of summoner power intersect and develop to epic heroic tales. As a perfect combination of strategic cards and adventurous RPG, the game has over 200 heroic chapters, along with Relic Explorations, Throne Battles, Civil Wars. An epic Summoner journey awaits!
●Summon Powerful Heroes
Thor, Pandora, Dracula… Over 80 legendary Heroes can be unlocked during your adventures. These heroes have Well-touched portraits with various styles, from animated to realistic. You shall perform magic to forge gears, fight for epic weapons, increase special skills, in order to build the strongest Hero battalion!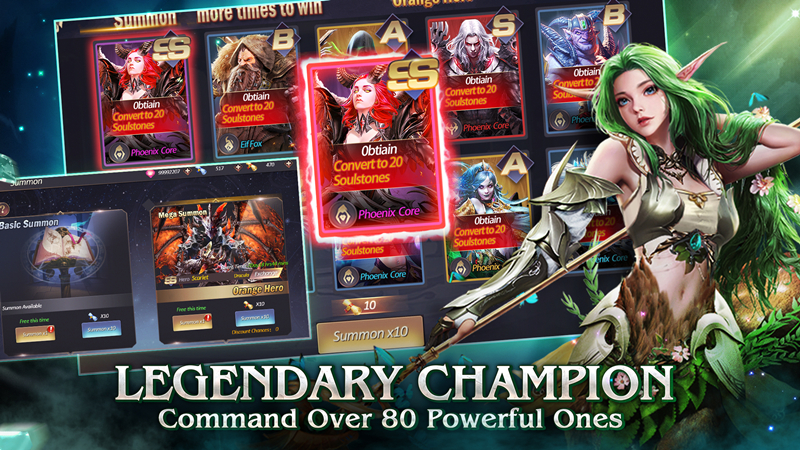 ●Train Your Leviathan
Can you tame the over 20 kinds of legendary monsters from ancient times? Cerberus, Griffon, Hydra… Summon them to greatly increase your power! Note: if wrong Elements are implemented or wrong Leviathans are summoned, you might be consumed...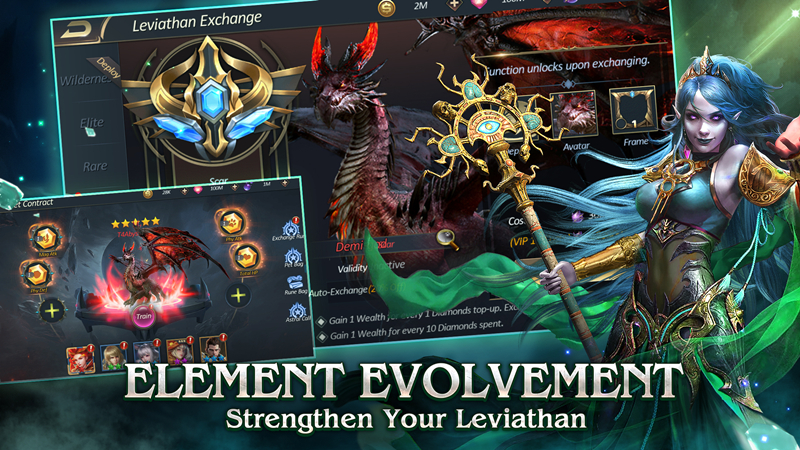 ●3D Roguelike Map
Tired of repetitive dungeons? Come and try out Roguelike adventures. You can Explore the vast world under fog of war, unlock mysterious treasures with abundant rewards and encounter your friends or rivals along the journey.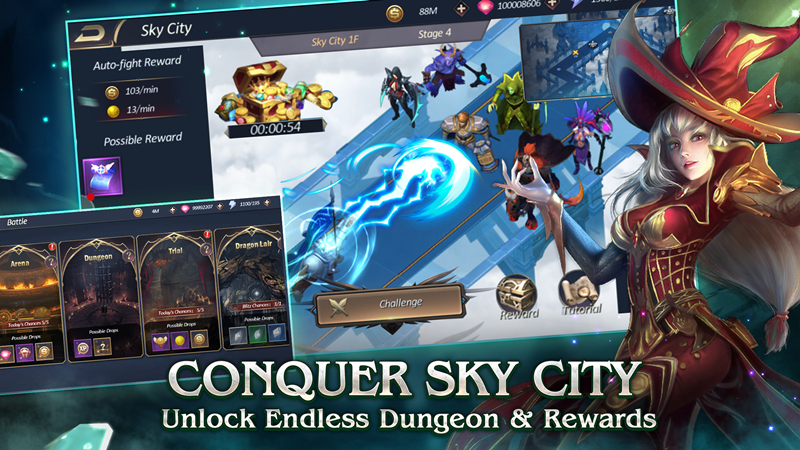 ●A High Level of Freedom and Tactics
It is impossible to go through your adventures with one single tactic. Each faction you born into has different buildings and troops types. You shall develop unique technogies, train troops to counter your opponent, set Hero formation at will. In this way, you will be able to conquer other Factions and unify the land of Tyral!