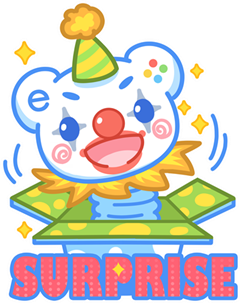 New levels of membership and member privileges have been updated on Efun Platform already. From now on, Efun Platform member can enjoy better membership and more benefit here. Let me show you the new update about it. (*ΦωΦ*)
There're 12 levels for membership, from P1 to P12. Efun member will enjoy different privileges at different levels. For the details of each level's privileges, you can check on
My Privileges
. And each level will require specified value of Growth. Show as follows: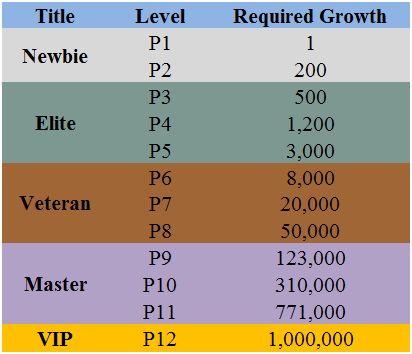 You can earn more Growth to upgrade your membership level. For your current value of Growth and gain records, please check on the bottom of
My Privileges
.
★How to get Growth
①Daily Login, Growth +2
The first time when you login Efun Platform per day, your Growth can be increased by 2.
②Efun Platform Top-up, Growth +10
Each $1 dollar you top up via Efun Platform, your Growth will be increased by 10. The top-up amount is rounded to nearest integer.
For example, if you top up $100 dollars via Efun Platform, you will get Growth*1000.
※P.S Only Efun Platform Top-up will be available to get Growth. Google Wallet and iTunes Top-up are
NOT
included.
③Other Events on Efun Platform
Lucky Gashapon (On-going)