There's Monthly Card to help players gain diamond, or gold or some other game items daily in the game. Similarly, there's Financial Card on Efun Platform to help you earn Points easily per day! Low investment, but high returns with no risk. Just pay a little Points to purchase Financial Card, and you will earn more Points daily without doing anything. Let me show you here!
There're 2 kinds of Financial Card. One is Weekly Card, the other is Monthly Card.
★Weekly Card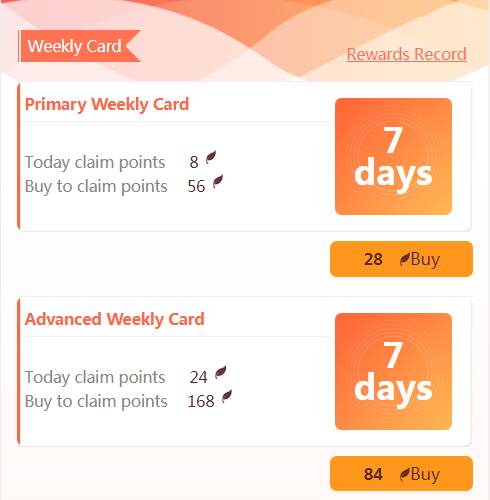 ★Monthly Card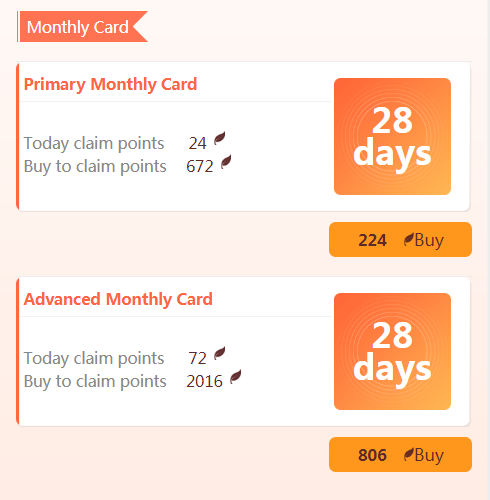 ※Pay Vs Gain

You can arrange your purchase of Financial Card according to individual need.Each account can own one Weekly Card and one Monthly Card at the same time, but cannot have two same kinds of Financial Card, which means that you cannot purchase Primary Weekly(Monthly) Card and Advanced Weekly(Monthly) Card at the same time. And please remember to claim corresponding income every day in the validity of Financial Card after purchase. If you miss, it's not available to claim or resend on next day.
●Rules