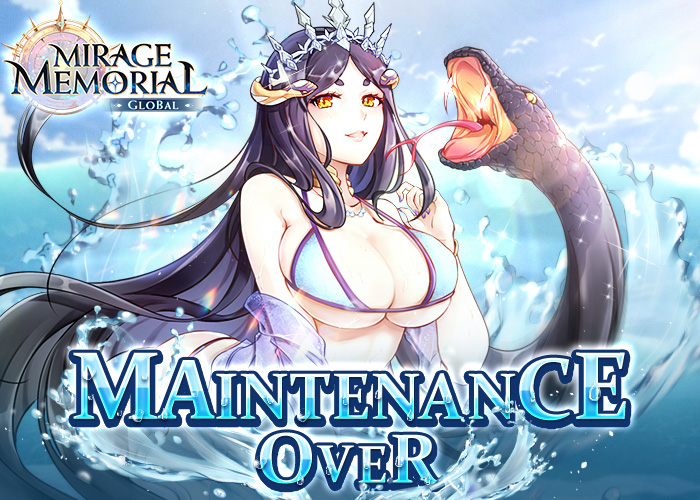 Dear masters,
The maintenance is over now. You could log in to the game and enjoy the game!
The maintenance rewards have been sent to players via in-game mail.
[Updated Content]
1. Act 29-30 in Adventure
2. Hunting Event. There will be Chances to encounter Boss in Phantom Forest. Defeat Boss to claim huge rewards
3. Awaken System. Full Star Servants are able to increase their stats further
4. New EV Servant: Genshin Constantine
Please keep track of the latest news on our Facebook Page. Thank you for your support for Mirage Memorial Global!
____________________________________________
Mirage Memorial Global Official Group:
http://bit.ly/2kggCYq