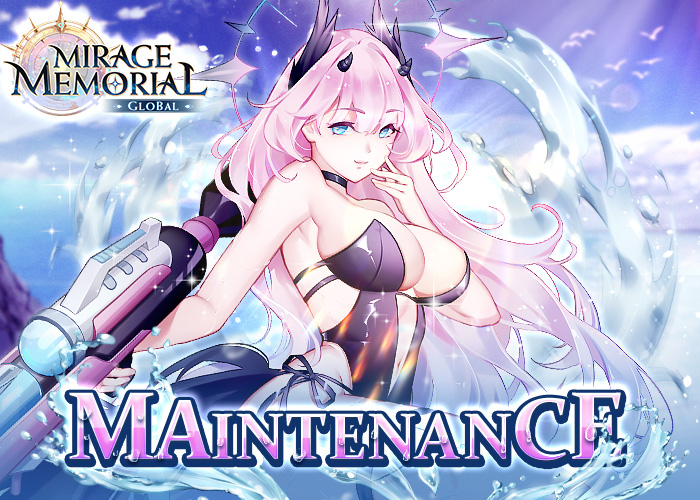 Dear masters,
In order to provide a better gameplay environment, Mirage Memorial Global will be under maintenance on Dec. 11th. You can't login the game during the maintenance.
The following are the maintenance time of each region:
America Server: 1:00-3:00 (UTC-5), Dec. 11th
Europe Server: 6:00-8:00 (UTC-0), Dec. 11th
Asia Server: 14:00-16:00 (UTC+8), Dec. 11th
[Updated Content]
1. Act 29-30 in Adventure
2. Hunting Event. There will be Chances to encounter Boss in Phantom Forest. Defeat Boss to claim huge rewards
3. Awaken System. Full Star Servants are able to increase their stats further
4. New EV Servant: Genshin Constantine
Sorry for any inconvenience. We will send rewards to all servers after the maintenance.
Tips:
A.> The New Version can be downloaded on Google Store right now!
B.> Android Users can download New Version under Wifi environment in advance.
C.> The New Version can login and play normally.
D.> The New Version Events will be updated after maintenance.
=•=•=•=•=•=•=•=•=•=•=•=•=•=•=•=•=•=
Mirage Memorial Global Official Group:
http://bit.ly/2kggCYq