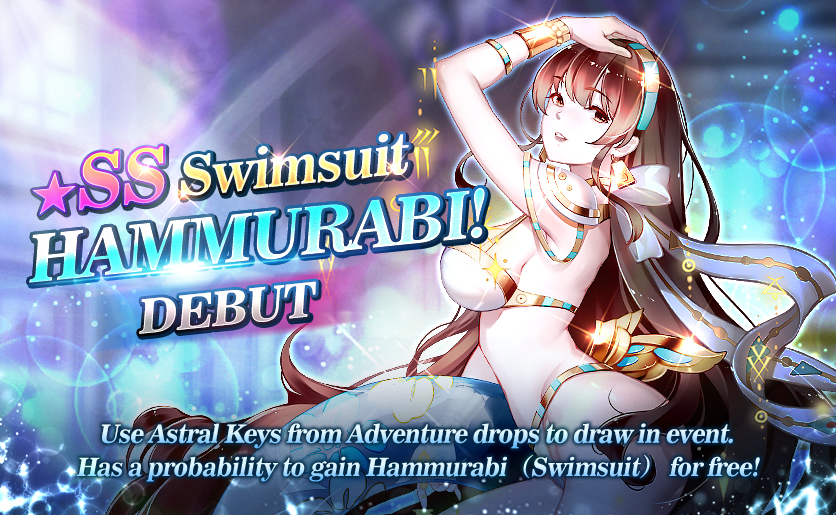 New EV Servant!!
Swimsuit Hammurabi
Rank: EV
Stats: Fire
Command: 220 Force:179 Magic:215
Skill: Theocratic Code II & light of Discipline II & Dictator II & Life Enhanced
Rating: Balanced magic type that can silence enemies and make all allies immune to stun.
In addition to the Summon Event, can get her both on Lucky Lantern Events and Dragon Hunt Events.
=•=•=•=•=•=•=•=•=•=•=•=•=•=•=•=•=•=
Mirage Memorial Global Official Group:
http://bit.ly/2kggCYq