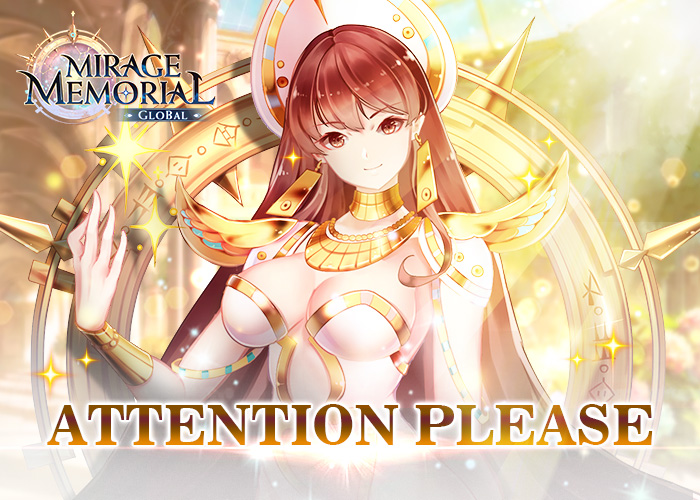 ATTENTION
Dear Master,
Recently, we have detected cheating activities in game using malware or other means. Please do know that Mirage Memorial Global has zero tolerance on cheating activities!!!
Once been detected with such actions, the accounts will be banned forever
Please download the game in official way, and don't use any plug-in software in the game.
Your understanding and cooperation are appreciated.
=•=•=•=•=•=•=•=•=•=•=•=•=•=•=•=•=•=
Mirage Memorial Global Official Group:
http://bit.ly/2kggCYq