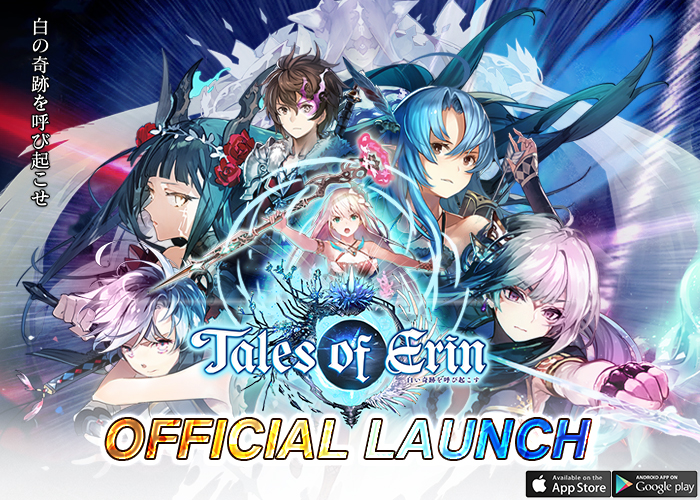 New Japanese Anime RPG 2018 Tales of Erin will be officially launched at 3:00 am, Sep. 6th (UTC-5)!
Download now
(All Players could also search [Tales of Erin] in App Store (iOS) or Play Store (Android) in order to download the game!)
Features:
-Stunning & intense battle graphics
-Ultimate skills! Awe-inspiring 3D animations!
-Strategic party formation
-Epic story told in one million words
-More than 80 unique heroes
-An illustrious cast of voice actors
-Deep character progression
-Play with and against friends
Please feel free to contact us if you need any help.